How to find cbse admit card id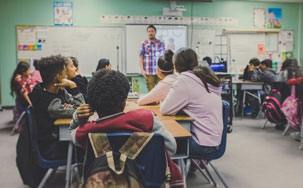 NOTE: This method work for both class 10 and 12 CBSE.
Hello everyone,
I have given my class 12 CBSE board exam the previous year and I successfully got the hard copy of the result from school and since you knew there covid is still there and most of the institute is closed so I am also sitting at home. I am preparing for giving my entrance examination since I have dropped one year. But suddenly I have found that I need class 10th mark sheet soft copy for registration in one of the entrance exams. But I have lost the admit card of class 10, I was wondering how I can find my class 10th CBSE Board result with only my roll number and date of birth. After finding a lot and researching on the internet I have finally come to an answer and today I will be e giving you the trick of how you can also find your admit card ID without your CBSE board roll number.
I know that I am a bit late to answer this question because on the internet there are many articles that already have given you the solution. But that's the offline method but today I will show you how you can find your CBSE Admit card ID within just 5 seconds online and this is working 100% working. Before finding CBSE Admit card ID you need to know what details are required to get your result through CBSE official website. To get your result you need to enter your Roll number, School code, Centre code, date of birth and the most important Admit card ID. I know most of you can get the school code and Centre code by calling your friends or school but the hard thing is to find your CBSE Admit card ID if you have also lost your CBSE Admit Card. You can easily calculate your roll number from your friends but the toughest thing is to get the Admit Card ID. There are two methods through which you can get your CBSE Admit card ID so let me discuss first the offline method if your internet is not working, then you can easily find your admit card ID but it takes time and few calculations are needed to be done.
How to find Admit Card ID - How to check CBSE result without Admit Card ID Your admit card id consists of :
The first letter of the student's name
The first letter of your mother's name
Last two digits of roll number
First two digits of the school code
Last two digits of center number
using these points find your admit card id and then check the result.
Now let's talk about how you can find your CBSE admit card id through the online method the website which I am discussing is 100% legitimate and genuine so you can trust it.
Step 1: First go to Https://www.google.com/
Step 2: Then search "CBSE Admit card ID finder Redsider".
Step 3: Click on the first website you found on the Google search.
Step 4: After opening the website you need to enter few details.
Step 5: Enter your name, then in the second field enter your mother's name.
Step 6: After that enter your CBSE board roll number which you can easily get from your friends.
Step 7: Next enter your school code and Centre code.
Step 8: Then click on find Admit card ID and within one second you will get your admit card ID then just copy the Admit card ID from the website and paste it to the CBSE official website to get your board result.
Find CBSE Admit Card ID by Offline:
Step 1: The first letter is the first letter of your name
Step 2: The second letter is the first letter of your mother's name
Step 3: The first two digits being the last two digits of your roll number
Step 4: The next two digits being the first two digits of your school code
Step 5: The last two digits being the last two digits of your centre code
Tags: how to check CBSE result without admit card number, How to find Cbse admit card id
FAQ
1. Is this website illegal?
Ans. No, this website is legal we have just converted the offline method of findinf admit card ID into online because the offline method takes a lot of time to calculate.
2. Is the website hosted by CBSE?
Ans. No, the website is not been hosted by CBSE. The website is made by individual. CBSE official Website: https://www.cbse.gov.in/
3. Are the data is been stored in servers?
Ans. No, we do not store any data (We do not have any database)
NOTE: This Website is not affiliated with CBSE. We do not host any CBSE content. This website is made to help the students who has lost there Admit Card.